In laser cutting of materials, a focused laser beam is directed at the material and cuts it according to the drawing pattern. Similar to conventional methods, the laser can cut either up to a backing layer or through multiple layers of a material.
Laser cutting technology is typically used for industrial manufacturing applications, especially for small-scale production and sampling. Advantages of laser cutting over other more conventional methods include easier workholding as it can eliminate the need for tooling, enabling you to save money on manufacturing costs.  Laser cutting technology also enables us to cut complex shapes without the need for tooling and the work-piece changes and adjustments.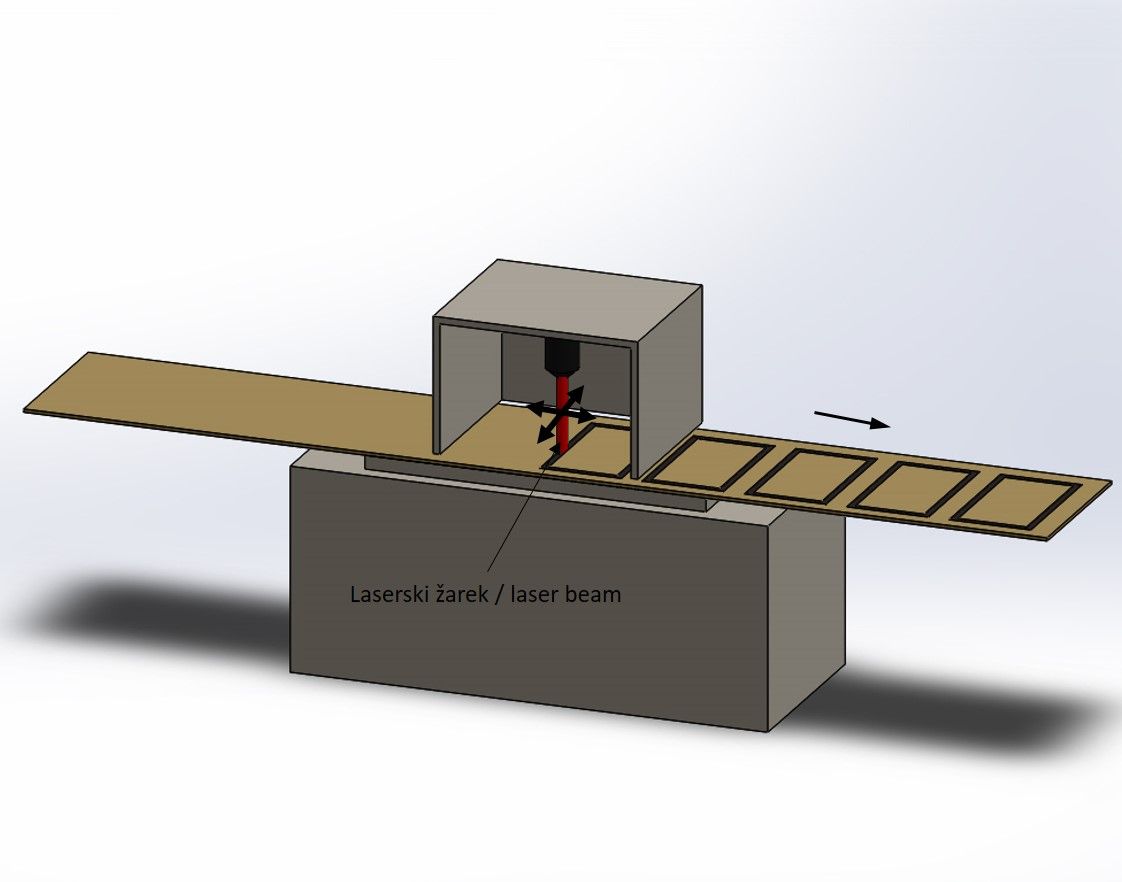 We use two laser cutter machines, a laser plotter and a roll-to-roll laser, to process various materials. The laser cutter enables us to cut shapes in sheets of materials supplied in larger formats while the highly accurate roll-to-roll laser ensures rewinding and laminating along with laser cutting and slitting of a wide variety of delivery formats. Although both lasers are able to produce high-quality cuts and slits, are very precise and provide great benefits, all depends on the type and thickness of material used. This is especially the case with more rigid materials – higher rigidity allows lower thickness. However, it is important to realize that all types of materials are not suitable for laser processing, such as flammable materials. Also, when subjected to heat, certain materials emit toxic fumes.
| | | |
| --- | --- | --- |
| | Laser plotter | Roll-to-roll laser |
| Slitting dimensions | 800 x 600 mm | 250 x 250 mm |
| Material thickness * | < 30 mm | < 1 mm |
| Materials | Soft and semi-rigid materials, felt, plastics, adhesive tapes | Adhesive tapes, paper, foil, labels |
* Material thickness depends on a type of material and its properties.
PLADENT d.o.o.
VAT: SI51492342
IBAN: SI0510 0800 0067 019